On Demand Features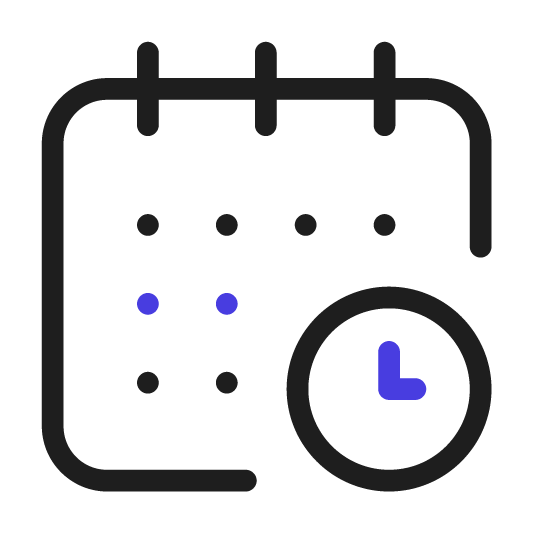 Gift Card Scheduling
Your customers can schedule the delivery of predefined and customizable gift cards for the recipient by selecting a suitable date. So, it allows users to send gift certificates on days special to the recipient and preserve the gifting spirit.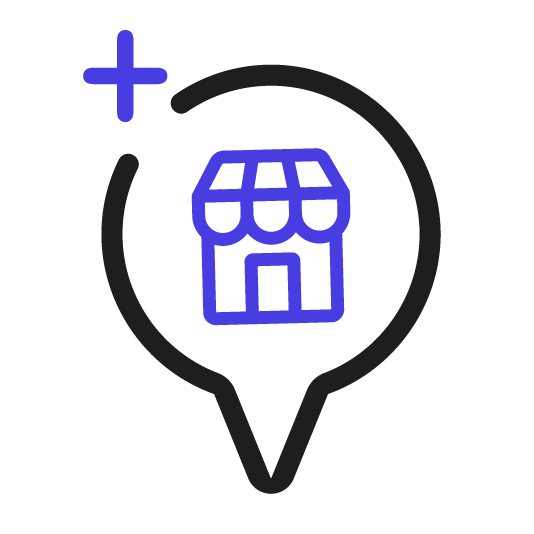 Redeem/Recharge Gift Card At Retail Store
You can redeem and recharge your users' gift cards at your retail store using the WP Swings Gifting Portal. The gifting portal is an exclusive service of our plugin, which allows you to scan, fetch details of gift cards and recharge & redeem them.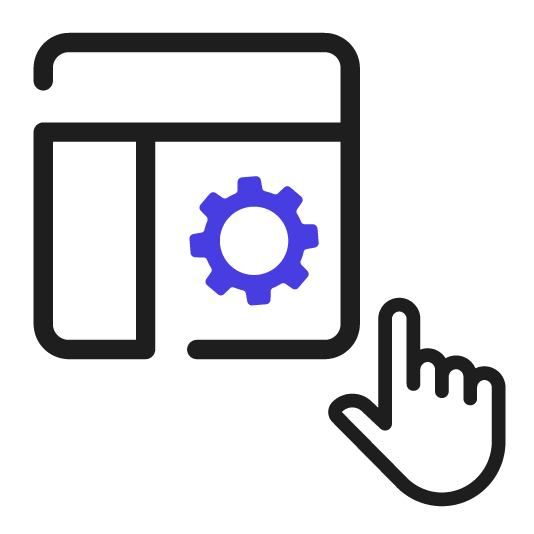 Customers Can Select Gift Templates
While creating a gift card you can set multiple templates for it. This allows your customers to select any templates while purchasing their gift card. They can also add custom messages for the recipient.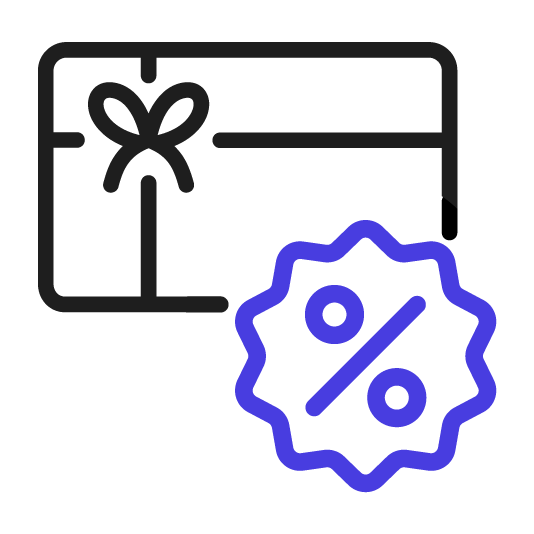 Discount On Gift Cards
You can limit users from availing of gift card discounts on sales items. Plus, you can set minimum and maximum cart total limits for gift card discounts to be applicable. These discount settings apply globally for all gift cards, but the per-product application is available too.
More Splendid Features
Gift Card Delivery
Customers can send gift cards to the recipients through SMS, WhatsApp, Email, and Downloadable PDFs. Our gift cards plugin has many delivery options suitable for both online and offline gift card delivery.
Apply Shipping and Taxation on Physical Gift Cards
You can apply shipping charges on physical gift card delivery and enable taxation on gift cards. Moreover, you can make the coupon codes apply to the total cart value, which includes shipping and taxation charges.
Easy Redemption With QR/Bar/Coupon Codes
Our plugin automatically generates coupon codes for your gift card, but you can also import your custom coupon codes. Plus, you can show QR codes or barcodes for safer and faster gift card redemption.
Customize Your Gift Cards
Each element of the 20+ gift card email templates is tailorable. You can customize the recipients' email addresses, resend unused gift cards, increase card message character limit, and send gift card PDf as a mail attachment with A3 or A4 size variations.
Gift card Coupon Update
Users will receive a notification each time they redeem their gift cards in your store. The email notification will remind them of the balance left on their gift cards.
Import Gift Card Coupons
You can import gift card coupon codes in a CSV file. It allows you to use your custom codes instead of the system-generated ones. You can also set the card usage limit and expiry date.
Are You Still Wondering How Our WooCommerce Ultimate Gift Cards Works?
Frequently Asked Questions
Can I sell my predefined coupon codes using this WooCommerce gift card plugin?
Yes, you can easily sell your coupons using this plugin. You just have to import predefined coupons via CSV file. After that whenever any customer purchases a gift card product from your site they will get assigned from your imported coupons.
Are there any options that users can choose from if they want to send the Gift Card to the recipient by email or by postal?
Yes, in the Delivery method tab, the Merchant can select the "Allow customer to choose" After enabling this setting, customers can choose delivery methods by which they want to deliver the gift card.
How can I redeem gift cards at retail stores like restaurants/spas?
To redeem the gift cards, we have provided an online panel. Whenever a customer comes to your retail store and provides a gift coupon. You just have to scan/fetch the coupon and mark it as redeemed. You can also check the demo to understand this process.
Can the customers send their Gift Cards on a scheduled date?
Yes, the customers can select the date they wanted the gift card to be sent to the recipients. Customers can also send the scheduled Gift Card on the current day through the order details section.
Is there anyway to turn off the "Upload Image"?
Go to the Woocommerce -> Giftware -> Other Setting.
Here you will find the "Enable Browse Image for Gift Card" checkbox, Please uncheck this box to turn off the "Upload Image" feature.
Let us clear the hurdles in your pathway
Get in touch with us and let us break all the barriers resisting your business growth. Since we're always available, you'll get a flashing response once you contact us.