WooCommerce Ultimate Gift CardLive Demo
WooCommerce Ultimate Gift Card plugin allows you to create, personalize, and sell gift cards in your WooCommerce store with proper managing and tracking system. You can create customizable gift cards using pre-defined gift card templates and also select the price variation as per your customer's preferences.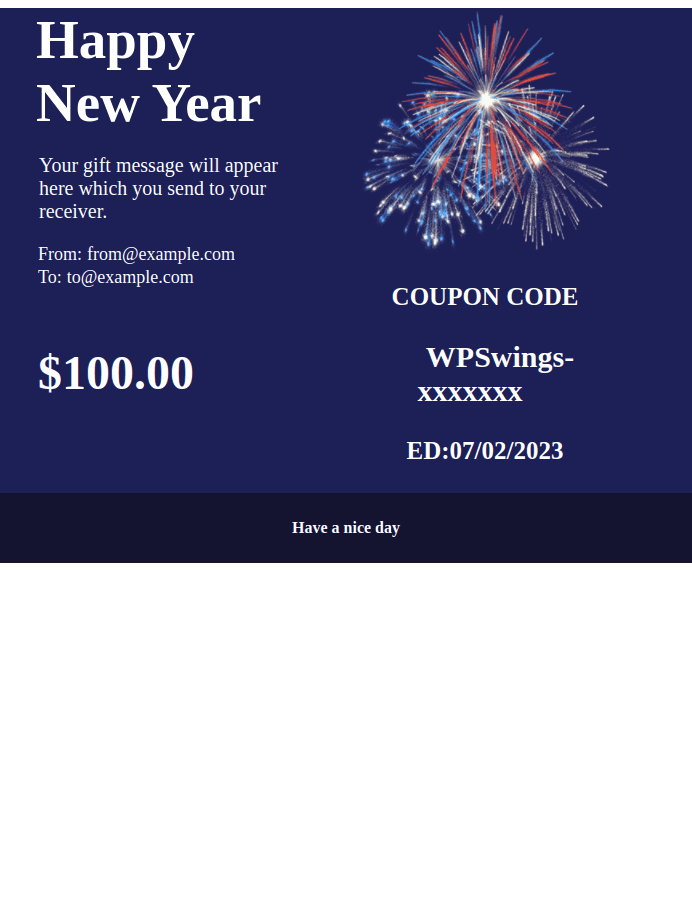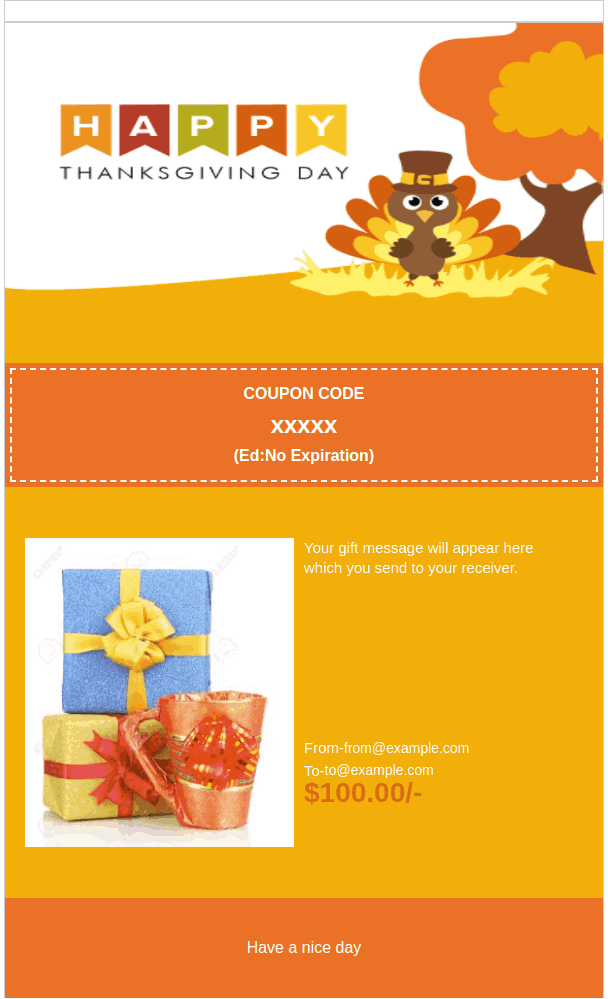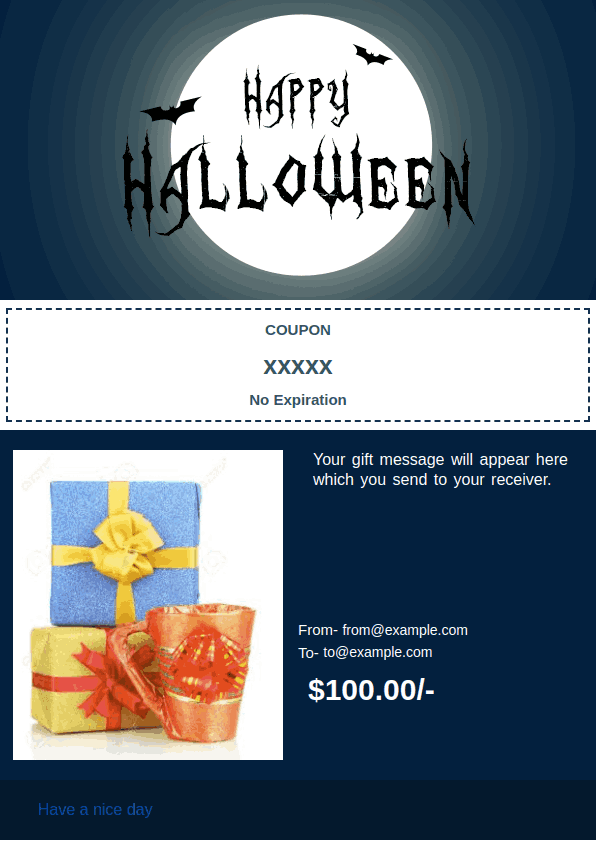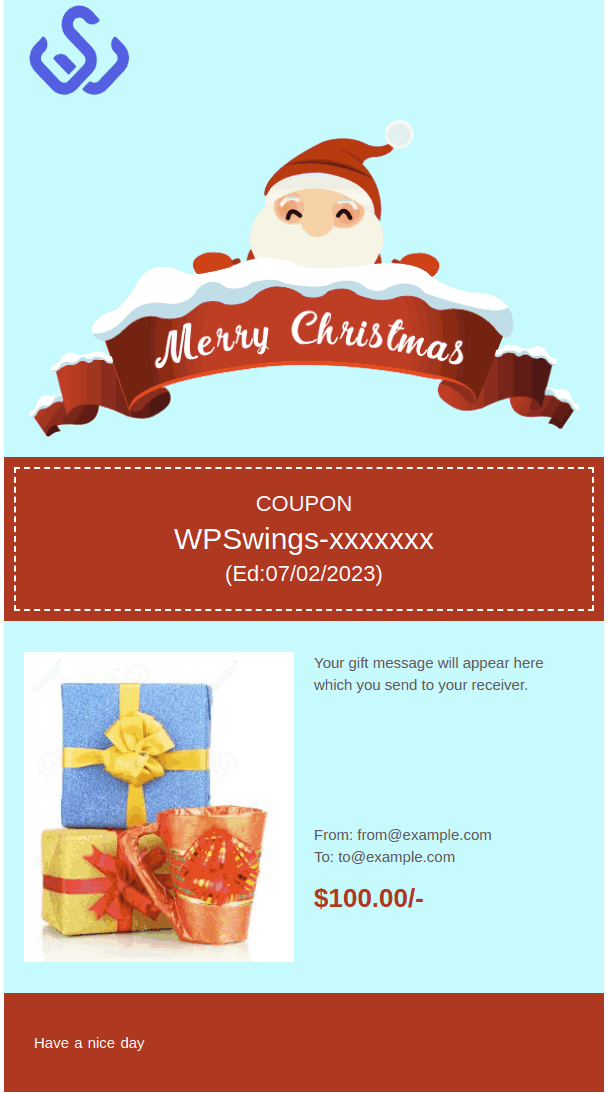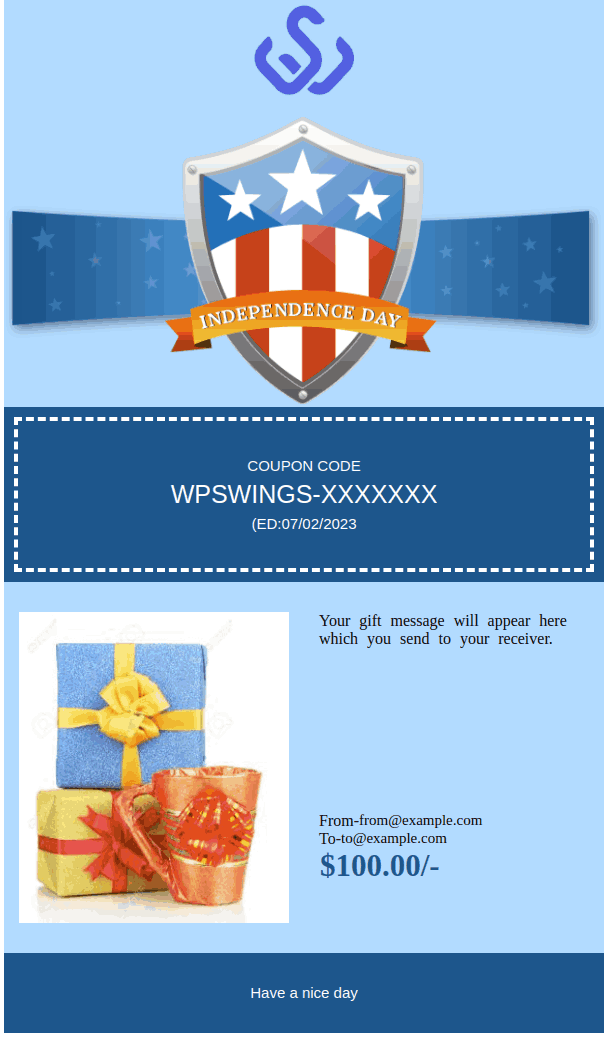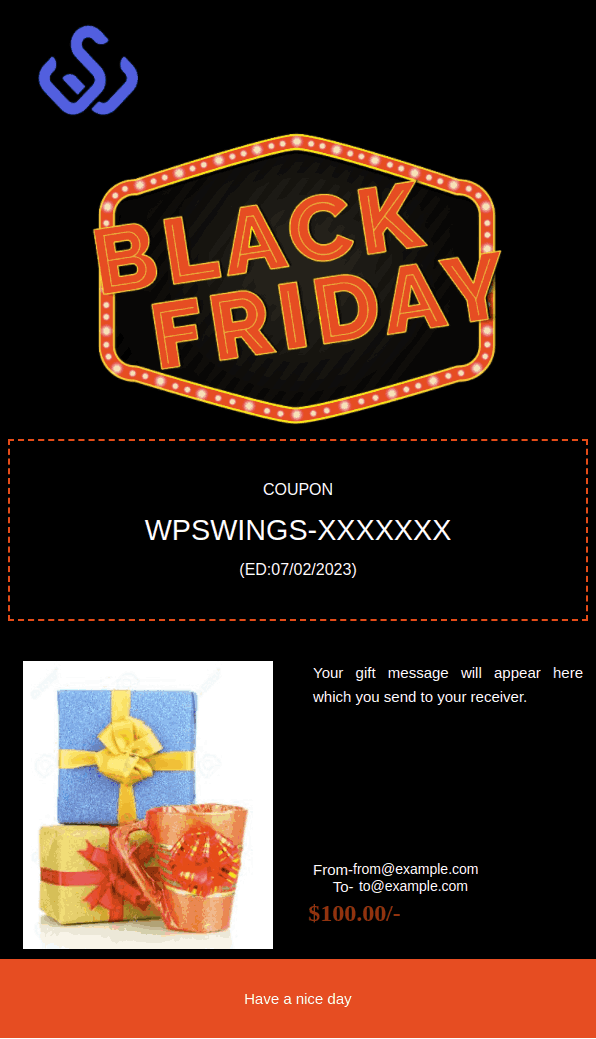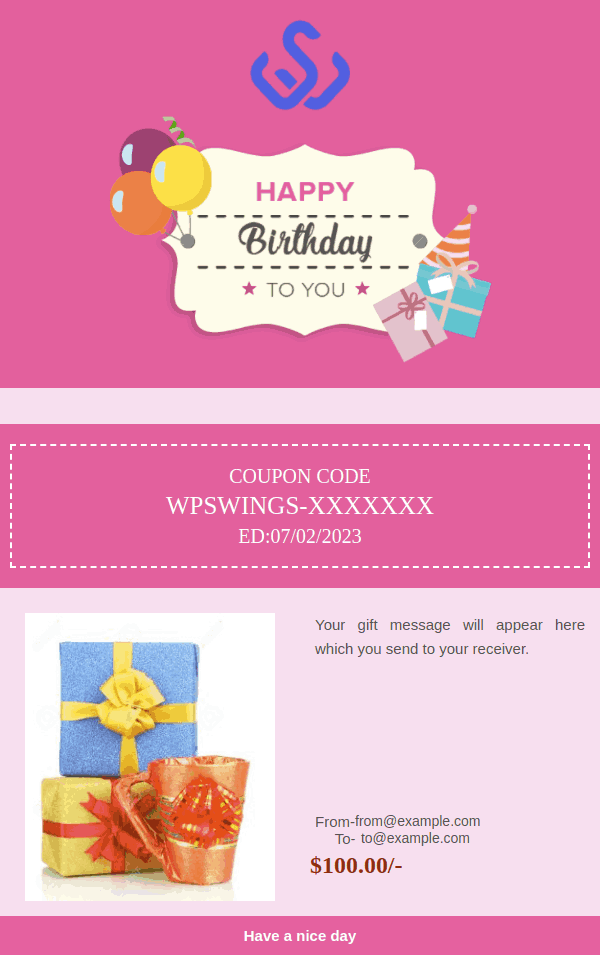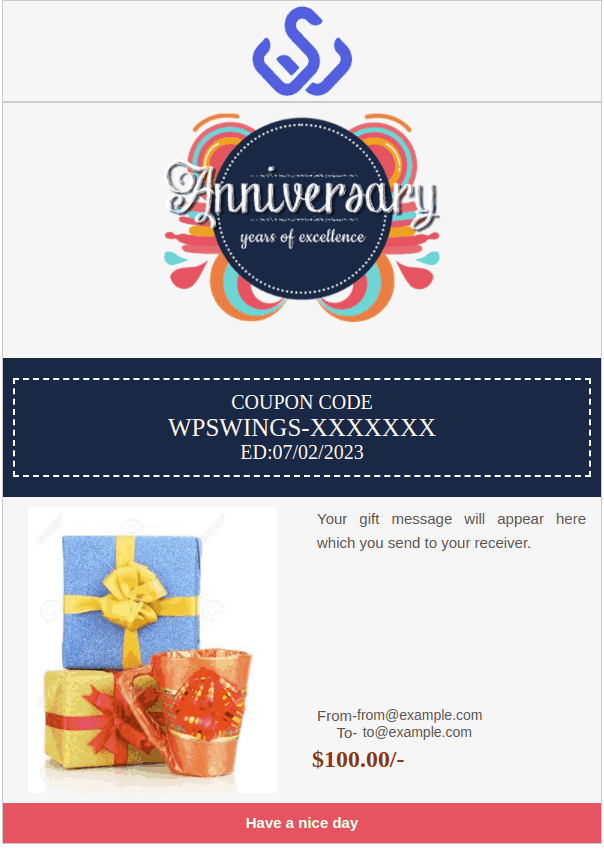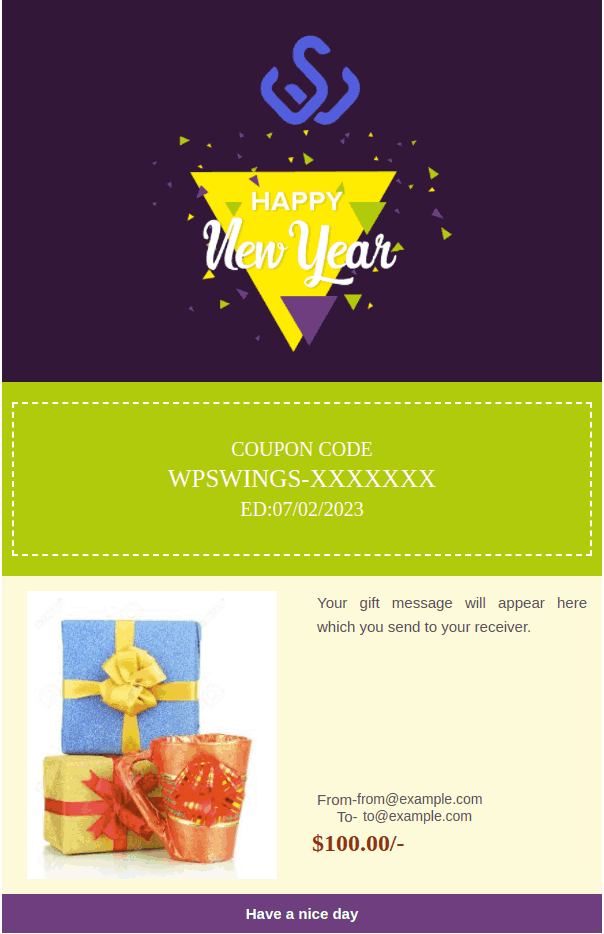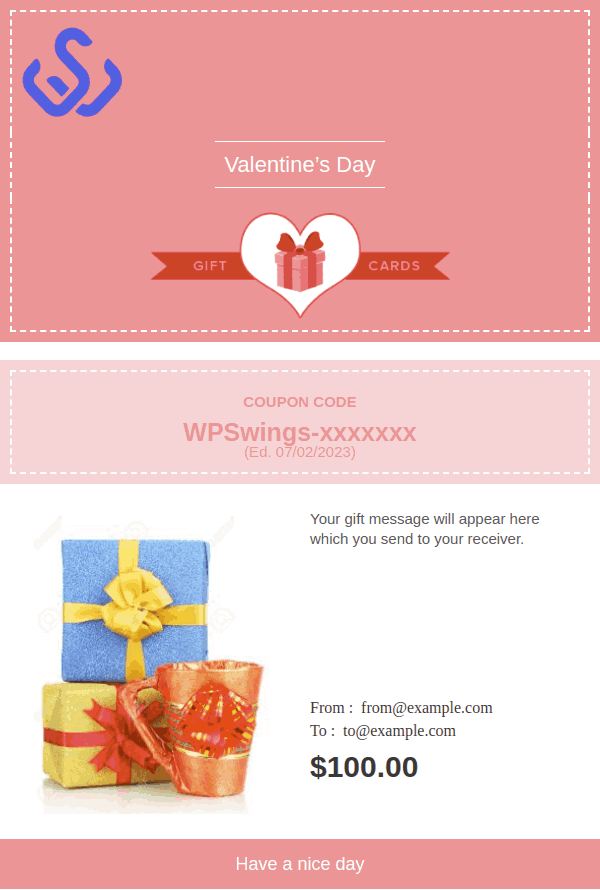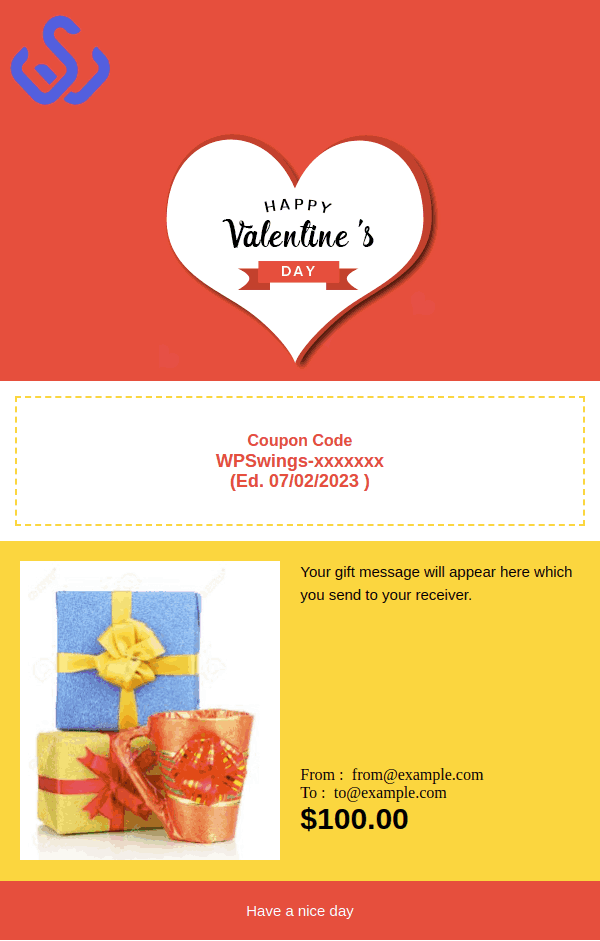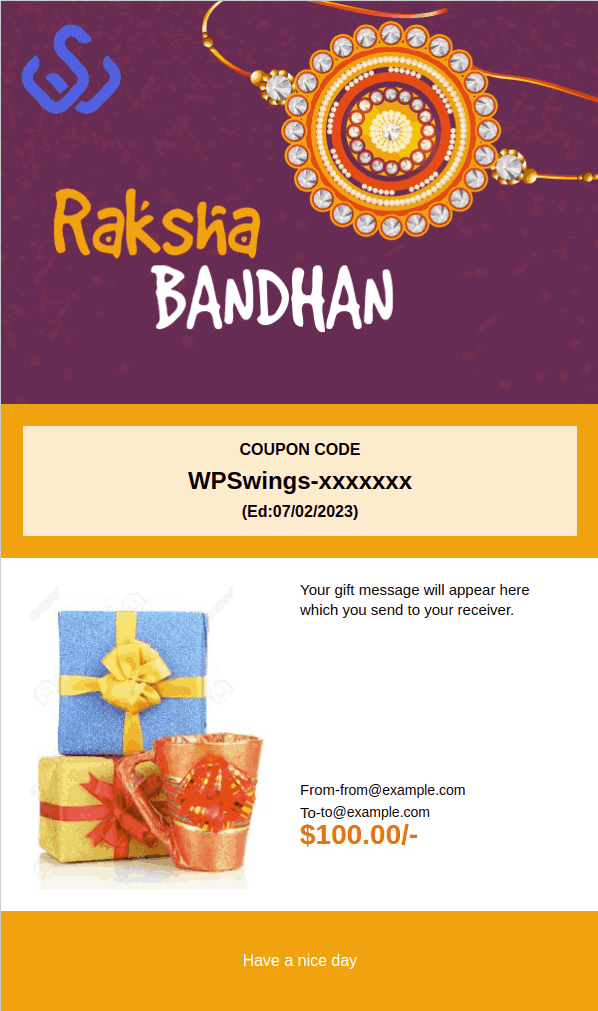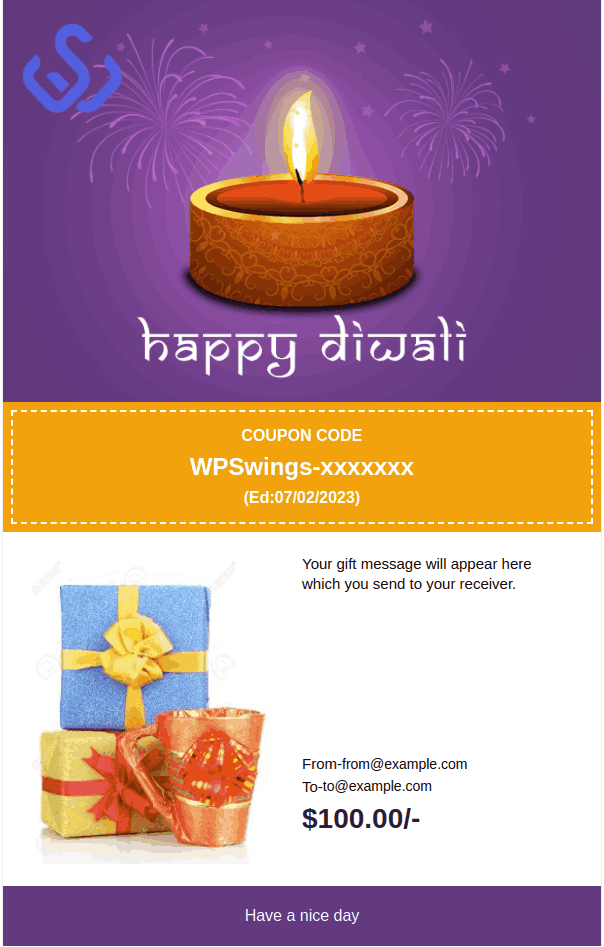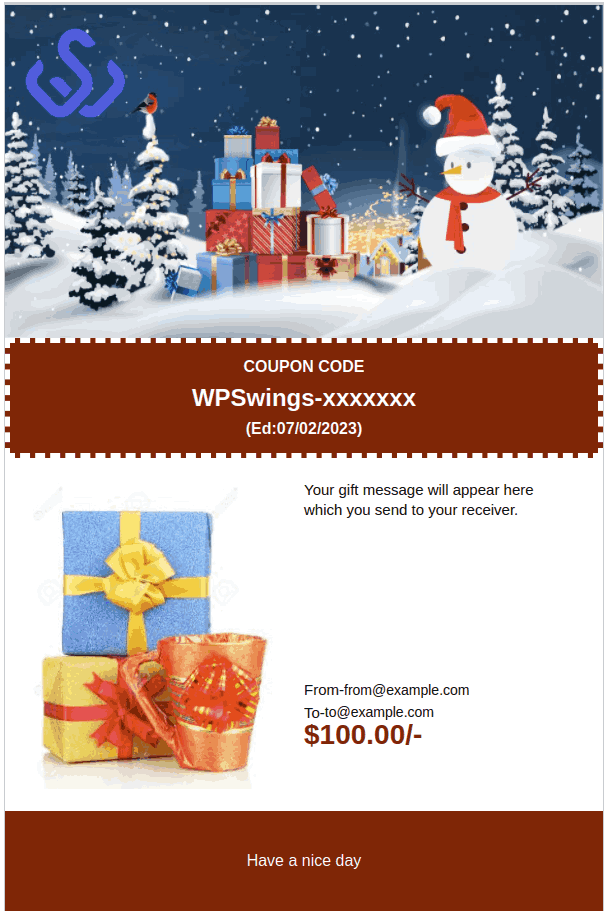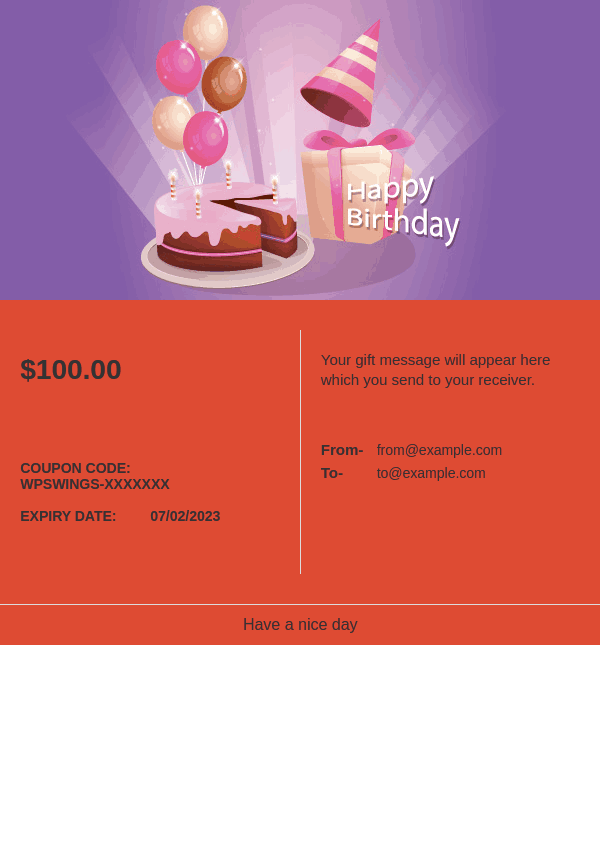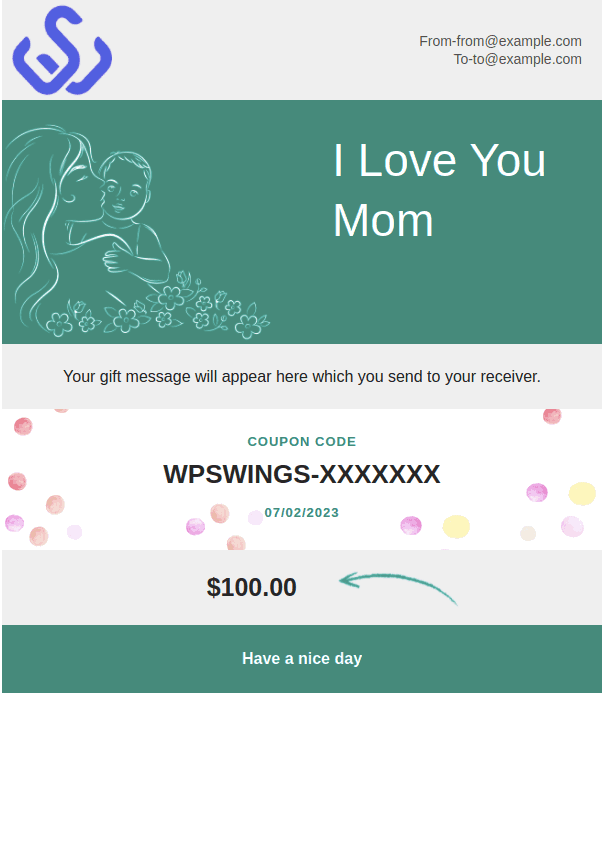 About Gift Cards Demo
We believe in complete transparency. Hence, we bring you the opportunity to practically check "How WooCommerce Ultimate Gift Card Plugin of WP Swings Works?" i.e., the Live Demo of Gift Cards.
WP Swings's Ultimate Gift Cards Live Demo showcases the practical functionality of each feature provided in separate demo videos for perfect understanding.
Front-end Demo Features
The Front-End Demos will take you through a ride of how certain features impact the front view of your Ultimate Gift Cards plugin like How to redeem/recharge gift cards at the retail stores, Offer discounts on gift cards, Apply for gift cards on shipping, and taxes, etc.
Back-end Demo Features
The Back-End Demo will help you understand the Ultimate Gift cards plugin settings and configuration features a little better like How to import Gift Card Coupon codes or customize gift card templates or manage offline gift cards, etc.